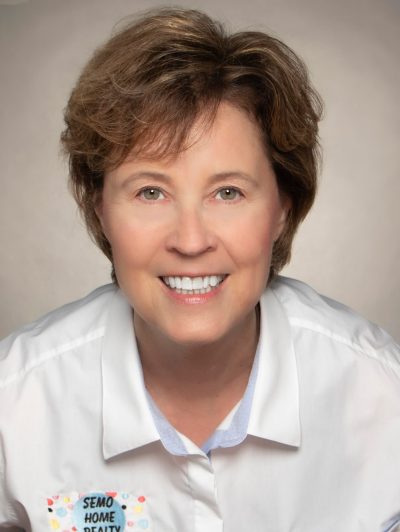 Elaine Edgar
Multi Million Dollar Producer
My passion is being the best servant possible to my clients. Being a full time agent allows me to work on your time schedule. I am a Multi-Million dollar producer and truly love being a real estate agent. I can show you any house on the market, no matter who has it listed. Call me and let's go look at some houses!
573-837-9883
Scroll Down to see Elaine's Testimonials
What Buyers and Sellers are Saying about Elaine....
Elaine Edgar is very professional and efficient, always there when we had questions. She always answered her phone or returned a call as soon as possible. She helped us search for a home that was perfect for us. We explained the kind of house and price range we wanted and she was right on target. She went the extra mile to help us. I would highly recommend Elaine to friends.
Elaine is a genuine person from the word GO. You can depend on her to do what she says she will do. Anytime I needed for her to respond to any questions she either answered immediately or got back with me in a short duration of time. Her organization skills are fantastic and gets things done quickly. If you are planning to sell or buy a house this definitely the person to go to. Her Christian beliefs are at the forefront of what she does.
Elaine is an amazing realtor. She was extremely helpful and knowledgeable about all aspects of the real estate process. Elaine answers phone calls and questions immediately. She helped make the purchase of my home very easy and went above and beyond. I can't recommend her highly enough. A+++++++
Elaine has made our experience one of the easiest and BEST, her knowledge is beyond just a realtor. She goes out of her way day and night to make sure you are happy if you email/text or call her, her response is immediately. She listens to your every detail. She puts her heart into her job and we could thank her enough. Our family is grateful for such a wonderful realtor who thinks of her clients first and foremost. If you are looking to buy a home I would recommend Elaine Edgar over and over again
I could write a book about this woman! Extremely knowledgeable about real estate and sales! Our experience with Elaine could not have been any better. I honest feel like she wouldn't have treated her own family members any better than she treated us. When problems arose during the home inspection, she knew just who to call to get the job done and her negotiations with the seller were awesome! I highly recommend Elaine if you want true professionalism, knowledge and sincerity. I am sending my daughter her way because I know she will treat her right! A+ all the way
How do you describe the perfect real estate agent? That's easy - just two words - Elaine Edgar. I lived out of state and was purchasing a home in Missouri. This was a daunting task for me but Elaine literally took me by the hand and walked me through the process. She made me feel like I was her only client (although I know that she has many). Even though there were some bumps in the road, Elaine managed to resolve issues and keep the process working. You will never find a realtor more dedicated to her work and to ensuring that her client is satisfied. Like I said - the perfect realtor. You won't be disappointed!
Elaine was amazing to work with. We had big dreams and a tight budget, but somehow she found our perfect house in a great location. She promptly resonded to every text and always answered our questions. Elaine is very easy to talk to and made our home buying experience hassle free and exciting. If you want an agent who listens to what you want and is determined to find that perfect property, choose Elaine!
SEMO Home Realty represents buyers and sellers of residential and commercial real estate throughout the Southeast Missouri area. Our realtors can show you any property in Cape Girardeau, Bollinger, Scott and Perry counties. We go where you are!